Introduction
Pictures by Jesus Rengifo Saldaña
Today Concrete Jungle Foundation is launching a new campaign: to build two skateparks and youth spaces for children in northern Peru.
Upon completion of the facilities we're together set to reach over 300 kids through our youth programmes, as well as provide a safe haven and social hub for hundreds more.
During the build local skateboarders and youth leaders will also partake in our apprenticeship programme, learning the skatepark construction process from A to Z while earning a wage.
As our second project in the region this is a locally driven, globally supported project: we're supporting @CJF_Peru to make it happen!
This is a collective effort, and we can't do it without you. Have a read, get to know the project and please consider supporting Peruvian youth today.
The skateparks
Mid-2021 the local team and international volunteers will first build the Cerrito Skatepark and then the Lobitos Bowl. The skateparks are some 550 km apart along the north-Peruvian coast.
The Cerrito Skatepark will be a 100% freely accessible skatepark which will serve the children and youth of Cerrito de la Virgen, a deprived community off the coast of Huanchaco. In addition, it will cater both to NGOs and the already existing surf- and skate communities in the area. The land has been acquired by our long-term local partners Otra Cosa Network, an NGO devoted to furthering children's educational and learning opportunities in the region. The new skatepark will also fill the void left by La Rampa, a DIY skatepark and the only one in the area which was recently demolished. It will be the only skatepark in Huanchaco.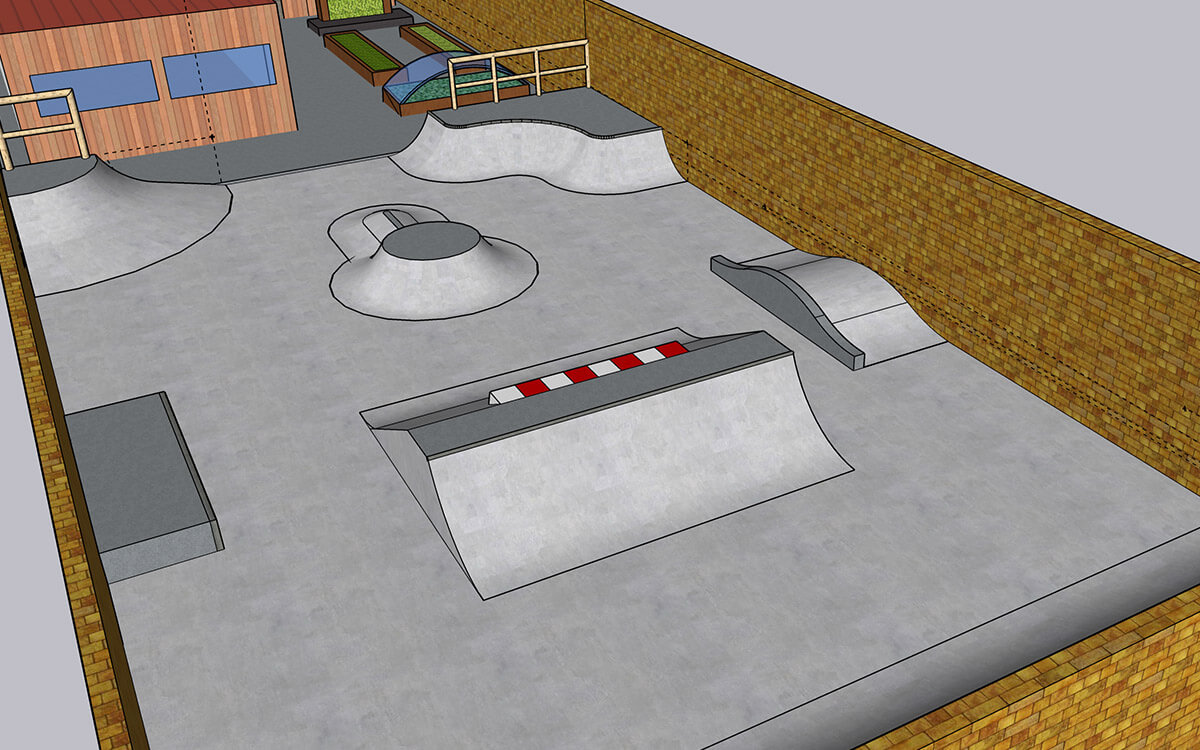 The Lobitos Bowl will be the most northern skatepark in Peru. It will be a 100% freely accessible skatepark, also catering both to NGOs and the already existing skate- and surf communities in the region. The project is completed with our local partners Waves for Development, an NGO that uses surfing (and soon skateboarding) as a way to support youth education, entrepreneurship and environmental awareness in the region. Prior to this project, the only skate facility available within a 200 km radius has been a wooden miniramp built by the NGO over 15 years ago.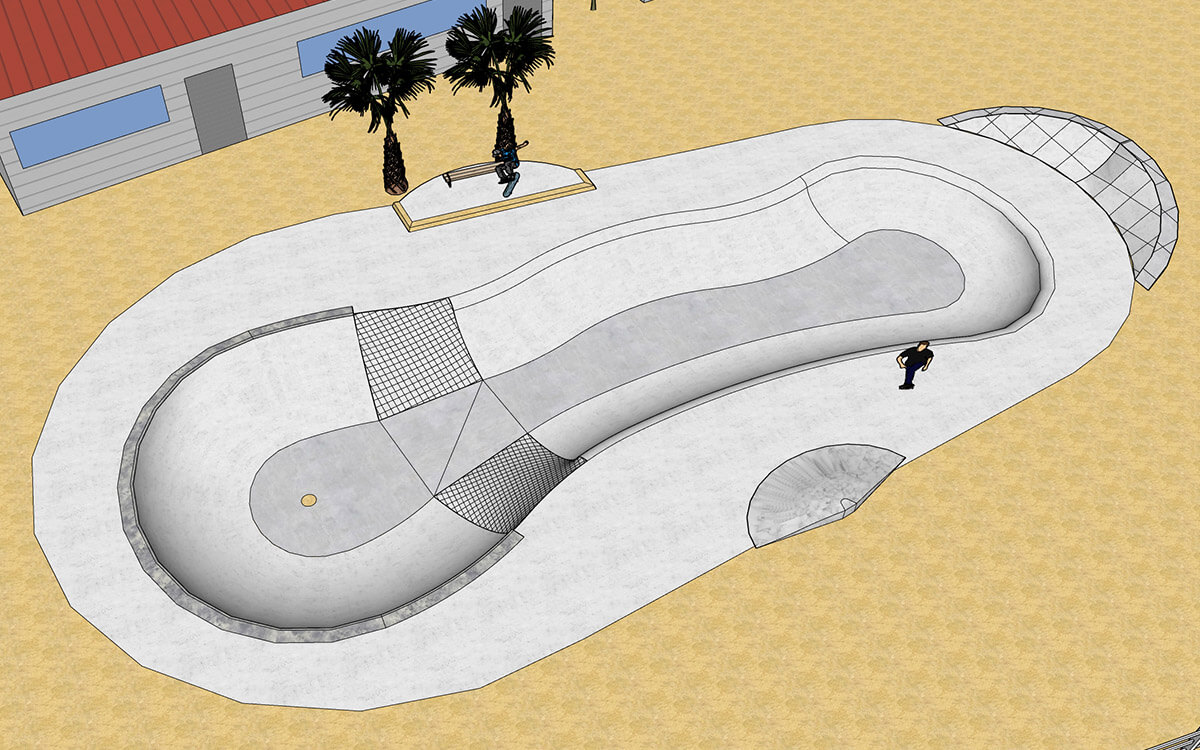 Supporting children through youth programmes
While only building skateparks can undoubtedly provide a positive impact for children and communities, CJF has long observed the significant value of youth programming in order to maximize benefits for the children. This is why we always facilitate positive youth development (PYD) programming at all our project locations.
While our seasoned partner NGO Waves for Development will oversee programmes in Lobitos, Cerrito Skatepark will serve as the new hub for CJF Peru's programming. Here's what we've got planned for the new youth space:
Edu-Skate Programme: CJF's flagship youth development programme will run at the Cerrito Skatepark, offering free skateboarding and life-skills classes to children aged 6-16. The programme also includes free loaner boards and safety equipment, workshops and contests, as well as seasonal excursions with the kids. We expect to reach some 300 children per year through the daily classes.
Planting Seeds Apprenticeship Programme: Offering paid apprenticeship programmes for youth aged 16+ in photography and videography, editing and multimedia production, entrepreneurship and project management, as well as skatepark construction and repair.
Homework programme: In partnership Otra Cosa Network and Moomin Language School we will also facilitate a new homework and English-teaching programme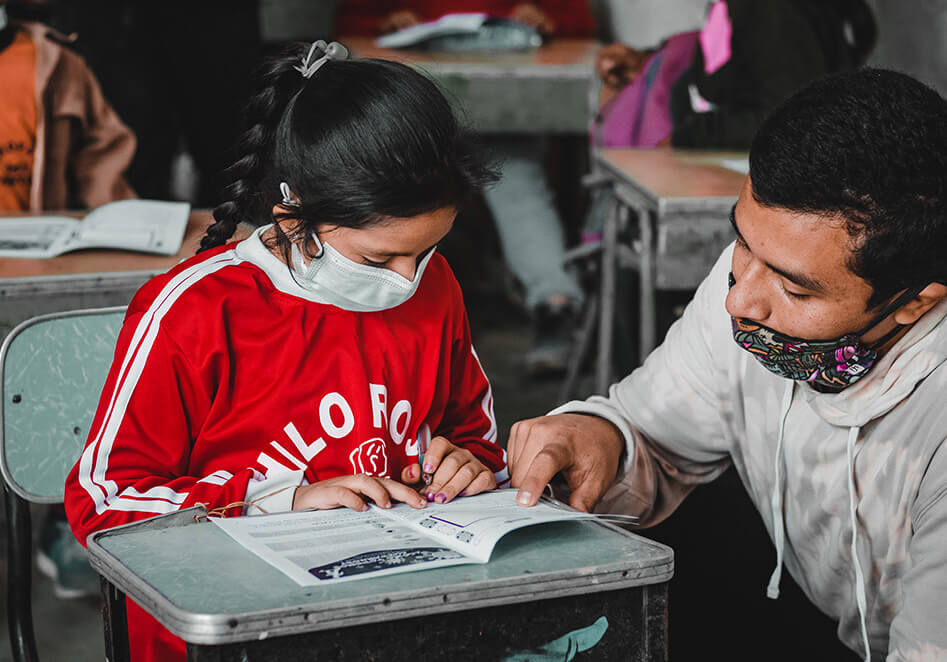 Extending reach and supporting local leadership
Concrete Jungle Foundation's very first project location was in Alto Trujillo, Peru, where we built a skatepark on the grounds of a school in 2016. Since then, we have provided youth programming to over 250 kids in the marginalised area, with 40% girl participation.
Over the past four years we've built up a local team that today manages operations on the ground: @CJF_Peru. This local team is at the forefront of this new project, having with our financial support partaken in the design of the skateparks, sourced the materials as well as coordinated much of the project themselves. Now, to complete the skateparks we have professional builders flying in to help and teach the local team the construction process.
To increase local ownership we will also be registering CJF Peru as a national legal entity under the ownership of the local team!
This is the vision of CJF: to not only build skateparks and support children but also build up local capacity to give the youth at our project locations the means, tools, skills and autonomy to create something of their own - while maintaining youth programmes and a strong relationship to offer support throughout. Locally driven, while globally supported.
And that is what this project is about: to extend our reach to impact hundreds more childrens' lives, while simultaneously supporting the local youth to have agency in manifesting social development initiatives of their own.