It's happening again folks!
Pictures by William Wilson
In February 2020 a group of 25 international volunteers will link up with Jamaican skateboarders to build Kingston's very first skatepark, as well as a community centre attached to it.
Following completion, the Edu-Skate Programme will begin, using skateboarding as a tool to stimulate life-skills, psychological well-being and personal development for at-risk youth.
But why Kingston? What's the background? Who's involved? And how will it all go down? Tag along comrades, and let's take a dip into the unfolding story of the Freedom Skatepark Project.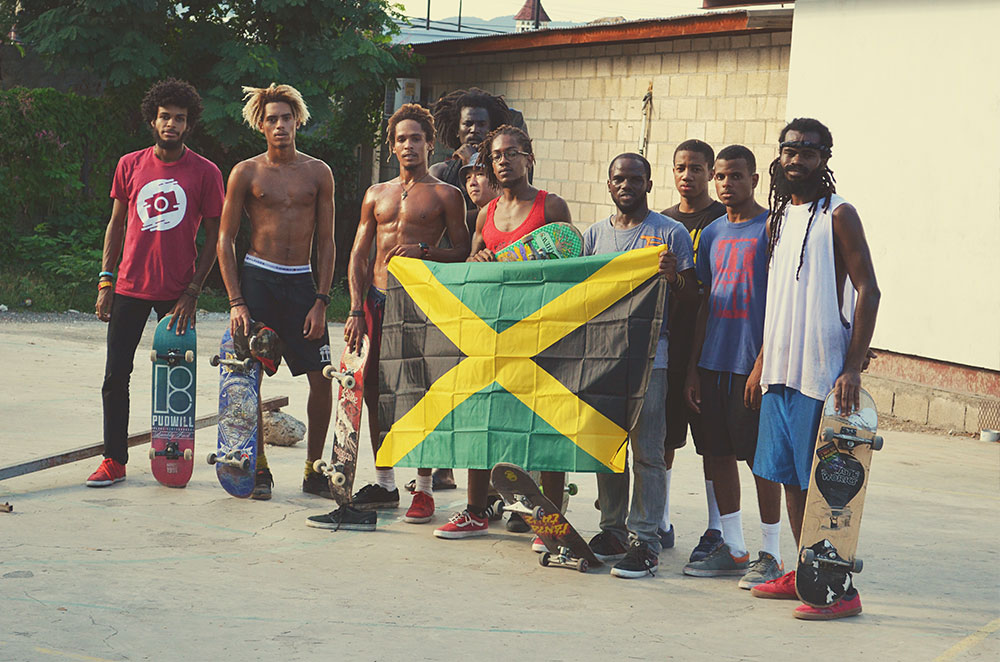 Will and Flipping Youth
In November 2018, a week before our build in Angola, we got an email from a guy called William Wilson. He's a British ex-police officer, he says, who grew tired of office life, and has set out to find somewhere where he could do some real good. As a former man of the law, he's particularly interested in initiatives to steer youth out of trouble.
After a number of trips to Jamaica, Will had befriended skateboarders on the island, and started an NGO. "We're called Flipping Youth", he said. And the concrete goal? To help the youngsters in Kingston in their mission to get a skatepark.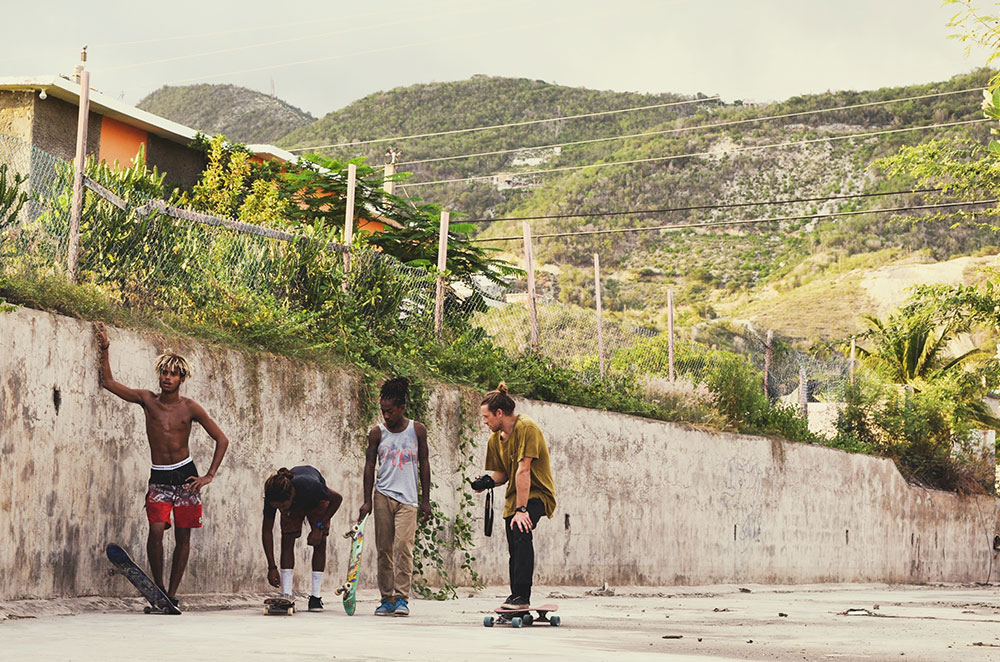 Skateboarding in Jamaica
There's skateboarding in Jamaica? Turns out he wasn't kidding. While it's unclear exactly how long, we now know that skateboarders have been active in Jamaica for at least a decade. And for most of that time without a single place to get skateboards or gear, let alone an actual skatepark for skating.
Today, there's an estimated 100 active skateboarders in the capital alone, and the popularity of the lifestyle sport is increasingly growing. The country's first skateshop - The Skateboard Palace - opened in 2016, and the country's very first skate/bmx park – about 100 km from Kingston, in Boston Bay – is being built right now by ALIS-supported Wonders Around the World.
Yet while participation is growing, it has been a rocky road for skateboarding in Kingston. The community has been calling on the government to build a skatepark for years, with little if any progress. And so, over time – as skaters do – the community has taken matters into their own hands, pooling scarce funds to realise small-scale DIY spots, such as the Gully and Jamnesia.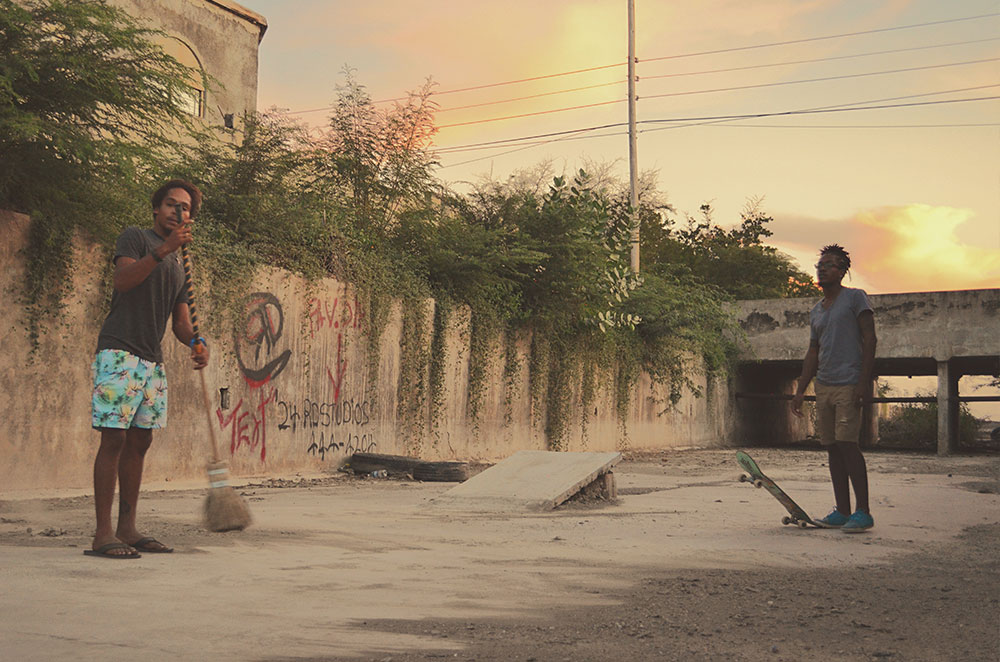 Concrete Jungle Foundation gets on board
At this point, for those unaware, it is worth mentioning that Jamaica is no joke when it comes to gang and drug-related violence. At 57 homicides per 100k people/year, Jamaica is in fact the second (or third, depending on your sources) most dangerous place to live in the world – after El Salvador.
In 2009, when LargeUp ran the first piece covering the Jamaican skate scene, the main interviewee in the mini documentary was stabbed to death a few days after filming. Andre 'Wildfiyah' Thompson was a 19 year old skateboarder from Kingston.
Pointing to these figures and examples might be seen as crass and, on a personal level, I agree. But they do underline one very important point here: Kingston, Jamaica is a place that desperately needs more youth-centred social initiatives.
And so, in January 2019, after a thorough examination of the project and socio-economic environment, the CJF Crew unanimously decided to help get this project off the ground.
Kingston, Jamaica was going to be Concrete Jungle Foundation's third project location.
Getting the ball rolling
After a few months of communication, a partnership was formed between CJF and Flipping Youth for the 'Freedom Skatepark Project'. CJF would fundraise, coordinate and realise the skatepark and Edu-Skate Programme. Flipping Youth would do the same for a small community centre, to be attached to the skatepark, where youth could benefit from cultural events, workshops and entrepreneurial programmes.
Major local actors such as Seprod Foundation, Sandals Foundation and TmrwTday got involved, helping us greatly both financially and in getting bureaucracy moving on the ground. We were also fortunate enough to get support from our friends at The Skateroom and New Line Skateparks. Thanks, as always, a million!
Over the course of 2019 we worked together to secure a plot of land, get the necessary paperwork done, and get architectural models rendered and approved. We started a local subsidiary with our partners for the work to be legal, and sought meetings with government officials to get things rolling.
CJF also started fundraising, reaching out to companies, forming new partnerships and revamping our online donation shop. We threw fundraisers with the help of friends, started developed a new monthly donation programme, and even teamed up with Bitgive Foundation to explore fundraising through Bitcoin.

The Freedom Skatepark
A few words about the park itself.
At the request of Kingston's skateboarders, the park will be named 'Freedom Skatepark', and dedicated to the memory of Andre 'Wildfiyah' Thompson.
The design of the park has been developed by CJF and New Line Skateparks in consultation with local skateboarders. It will include both transition and street features, with a focus on intermediate-level fixtures.
The location for the build is Harbour View, East Kingston, where the Harbour View Citizens' Association has generously leased a plot for the build to take place.
The design for the community attached has been developed pro bono by AECOM architecture.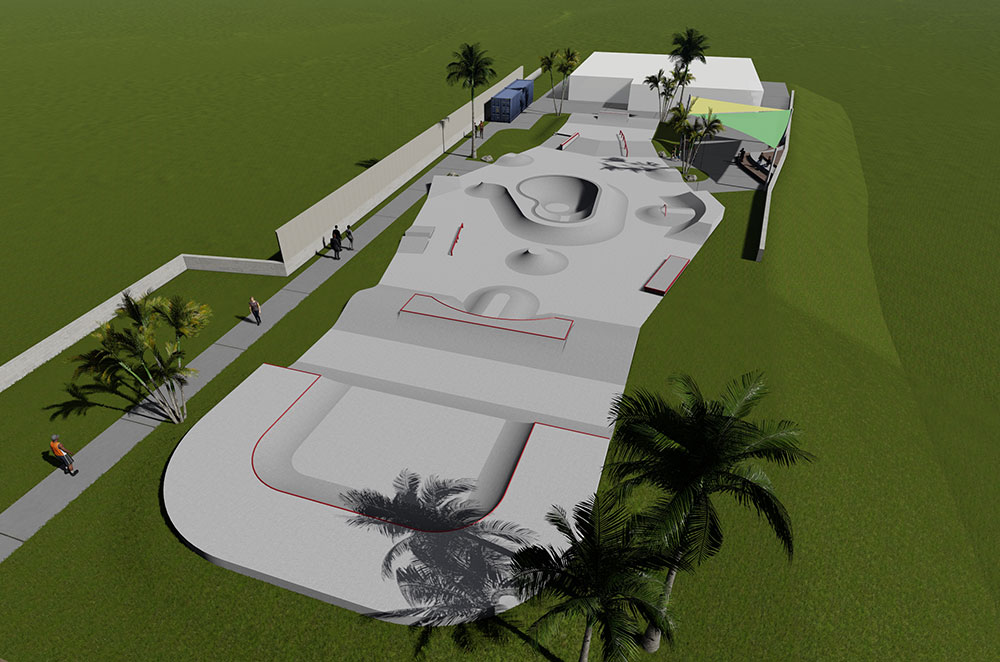 The Edu-Skate Programme
The Edu-Skate Programme, which will be implemented after construction, is CJF's skateboarding-based youth programme, focused on teaching life-skills and stimulating positive psychological development and empowerment for at-risk youth.
The curriculum leverages a combination of skateboarding and group discussion sessions to foster more awareness and capability in personal development, and in order to tackle common problems amongst children from disadvantaged communities.
The programme, which has previously been implemented in marginalised communities in both Angola and Peru, will reach over 280 children per year. In addition to the classes, the programme structure also includes weekend sessions, contests and youth leadership training for the community at large.
If you'd like to know more about the Edu-Skate Programme, or get involved, please get in touch!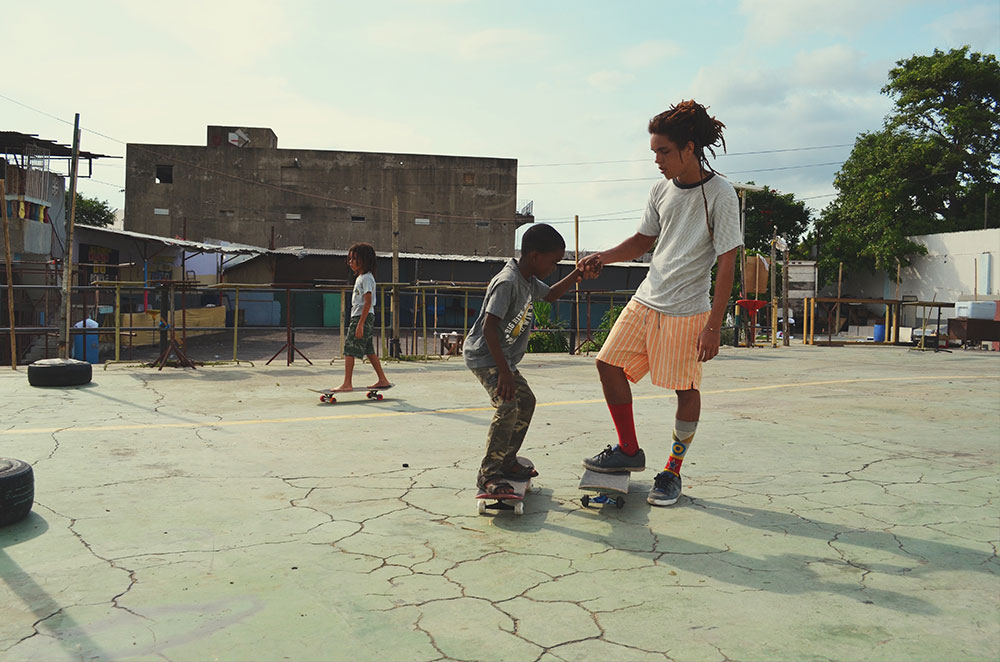 Looking ahead
While we've gotten far, the job is far from done.
Most importantly, we're still missing a big chunk of the money necessary to pull this off. So if you have the means, please consider contributing to seeing this project realised.
You can support the initiative by hosting a fundraiser, shopping to help (we just got new t-shirts!) or donating to the cause. We accept pretty much all payment types, including Bitcoin.
Even without money to spare you can greatly help get this project underway. In today's digital world clicks, links, views and likes are necessary for reaching audiences, so if you have a minute, do consider sharing this in your social media networks.
Thanks for being a part of this. It wouldn't be possible without you.
Got questions or comments? Reach out at contact@concretejunglefoundation.org.