Capturing the evolution of CJF Peru
Interview with Jesus Rengifo Saldaña from CJF Perú
Today we get to know the person behind all the pictures from Peru shared on CJF's platforms. Since the beginning, Jesus has been documenting CJF's Peru journey and capturing the essence of the work we do through his lense. Jesus has also been able to share his love for skateboarding with his daughter Loanna, the youngest member of the CJF Peru team and a young role model for the female skateboarding community in Peru. Spoiler: there's some video in here!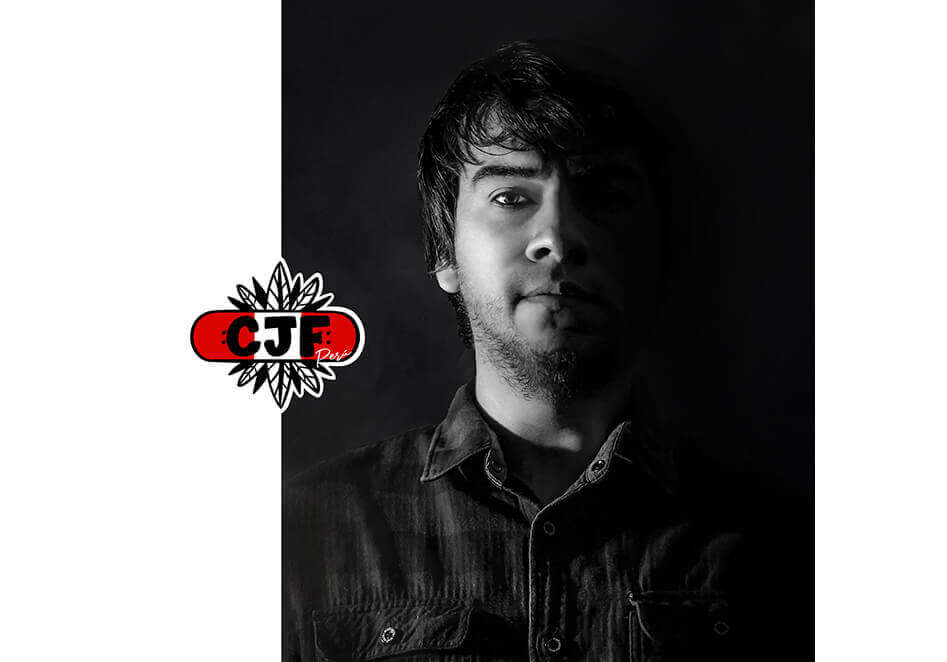 Dear Jesus, thank you so much for being with us today! Please tell us a little about yourself! How did you get involved in CJF and CJF Peru and why?
A little while ago already, I got the chance to meet Harry (Gerrard) and Tim (van Asdonck) in La Rampa, the skate ramp and youth program located in the community of Cerrito de La Virgen in Huanchaco. At that time, we had some communication challenges as we spoke different languages. Despite the language barrier, our love for skateboarding brought us together and when I learned that they were working on a new project about building a skatepark inside a school in Alto Trujillo, I immediately liked the idea and decided to join.
I have always enjoyed being involved in skateboarding projects so I decided to collaborate with the CJF International team who received me with open arms. We share wonderful memories together. I was lucky to be present at the opening of the skatepark in the school in Alto Trujillo along with my little daughter Loanna who had just started skating and learning this sport. For many of the children in Alto Trujillo, skateboarding was something new too and it was exciting to witness this.
Through the CJF International team, I met my colleagues from CJF Peru. I am grateful to every single member of my team, for who they are and for everything we do together to keep this movement going. 
You are the person behind all the pictures we have seen on the CJF International and CJF Peru networks. What is your relationship with photography? When did you start with all this? What fascinates you about photography?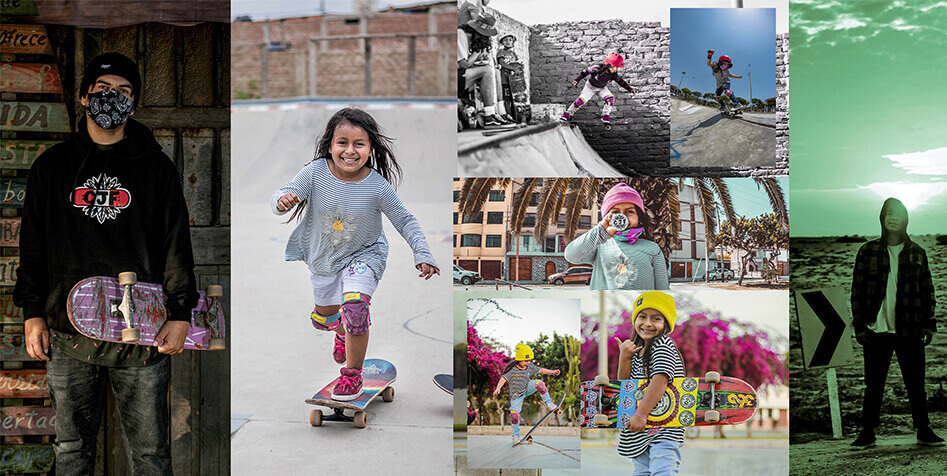 And about CJF Peru: What photos do you always look to take? What do you try to capture in the photo sessions with the children or with the CJF Peru team?
I really like working with children either by showing them what I do behind the lense or by capturing that essence that they have when they learn new things. What they transmit to us is magic, it takes us to a new world. As for the CJF Peru team, beyond the fact that they have become great friends of mine, capturing every scene that we experience together either teaching children or sharing our passion for skateboarding with communities around Peru is something very special to me.
Seeing all your work on social media and on the CJF website, there is something that is always very present: Your daughter Loanna. I just watched her new clip (see below) and she's already shredding like aq pro, eh! Please tell us a little about the youngest member of CJF Peru! What does Loanna like about skateboarding? What can you see in her personal growth through skateboarding?
Of course! My little Loanna💘 ✨ she started practicing skateboarding since she was 3 years old. When she saw that I always practiced skateboarding, she became very interested. Since then, we haven't stopped having fun together with skateboarding. Her connection with skateboarding has become very magical. I think that several people who know her or have seen her have realized what she transmits. She likes to know different places where she can practice, so I always try to take her to new spots so she can enjoy skateboarding. Apart from that, she also likes to share new adventures with her skate either teaching or learning. Thank you for giving her the opportunity to be part of the CJF team.
There are two construction projects this year: one in Cerrito de la Virgen and another one in Lobitos. By 2021, what do you hope to do, what are the prospects for your work and the CJF Peru? And what would you tell the people who are supporting CJF? Anything else you would like to tell people?
Yes! The whole team is very excited to continue working on these projects, cultivating the positive seeds of skateboarding and growing the skateboarding movement more and more in more locations. To all the people who have been supporting these projects, thank you very much! Maybe these projects could not have been possible without each of you contributing a grain of sand. However, in the same way, we are here to offer the best of each one of us. New and incredible things are coming and we will achieve them together. I hope to keep showing you our journey and the exciting projects coming for CJF through my photographs and videos🙌🏼
Bomba! And good luck!