The impact of the CJF Freedom Skatepark: over 2 years later
Words by Luis Petersen and Sita Narayan-Dinanauth
Photography by James Mitchell & Ayden Stoefen
"I was really impressed when a local police officer who's in charge of the district told me they encourage youth to use the local Freedom Skatepark. He said violence and crime rates in the district had gone down since it was built."
Luis Petersen, CJF's Monitoring, Evaluation and Learning Officer, says. He's referring to Paul Cummings, Bull Bay's Police Station Commander and Inspector. Luis wanted to know whether CJF's Freedom Skatepark had made a difference so he interviewed Paul for his thesis – Assessing the social impact of an international non-profit organisation: Concrete Jungle Foundation and their skatepark project in Bull Bay, Jamaica. Luis says this in July 2022, 2 years and 3 months after the skatepark was built.
"He said it was around the skatepark and even the wider area, he said there were no crime reports coming from the Freedom Skatepark since it was there and even the surrounding areas."
I ask Luis what was it about the skatepark that he thinks affected crime?
"I think it was more about social cohesion, values. They said coming there takes them away from negative things, when they go to the skatepark, they aren't exposed to those things. They said positive behaviour is promoted in the skatepark. They're surrounded by positivity, they learn how to talk to each other nicely, but they also have a place to meet; families come there with their children, people from other neighbourhoods travel there. Edu-Skate helped with these things too."
Luis is referring to CJF's Edu-Skate programme which packages life-skills into skateboarding classes, one of the life-skills is respect and about interacting with fellow skateboarders at the park.
"What I also asked them was whether there were any recreational spaces for youth in the area and he said yes, there's surfing, there's football."
Was there any evidence that building the skatepark captured a group of youth who wouldn't necessarily go surfing or play football? Is there something about skateboarding or the skatepark that might mean those who are left out of other sports would have something to do?
"I think so, personally. Surfing can be quite expensive in that area with board rental. At the CJF Skatepark, they don't need a surfboard, they don't necessarily need to pay for it. There's very little money needed for the board rental and if you don't have the money you can do community activities like pick up some trash, repair things, stuff like that then you don't need to pay for the rental anymore, it's really accessible."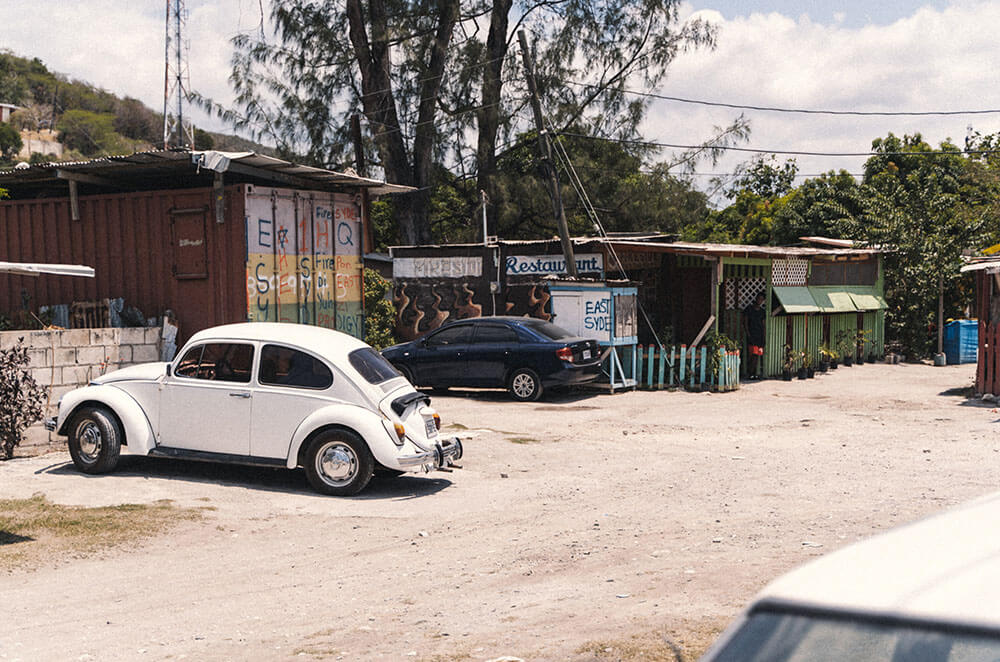 It's really encouraging to hear that children can still get hold of a skateboard and use the skatepark even if they can't afford it. I ask whether Luis was able to interview the locals there.
"No, for this thesis, I talked to the police, I talked to the local social worker, I talked to the Edu-Skate head teacher, I talked to those who could give me an idea of the overall picture, people who know the community and the kids personally."
What else can his research findings tell us about the impact of the Freedom Skatepark then?
"One of the headteachers said it's making people sweet, you can really see it, you can see some unattached kids who come to the skatepark and you can see a transition in them and it's really beautiful to see. He said for himself, skateboarding has also transformed him and he's found himself surrounded by a lot of positivity. He said he's seen the same pattern for other kids."
It's worth mentioning that some of these children don't have access to the internet or modern conveniences and there's a youth centre attached to the skatepark which offers educational help to children who may not have access to local school.
"They have English classes, they have math classes, music enrichment classes. The teachers are hired by CJF. That's what the homework programme is. The schools in Jamaica aren't free, there's tuition fees and some of the parents can't afford them so the CJF education programme provides them with free tuition."
Do the children just show up at the youth centre then? I ask how CJF find the children, or whether the children find them?
"From my interviews, I heard the children just show up there. They know there are classes, they look forward to it and they just come."
What else would you like people to know about CJF from your thesis research Luis?
"It's also really great that CJF support youth employment with planting seeds. I found that it's something which frustrates people in Jamaica, the lack of jobs. There's some skill development happening with the apprenticeship program. I interviewed a skate teacher who said he's really motivated to work, he loves he's getting paid and now he's started an apprenticeship as a welder and he's going to school. His time with CJF had motivated him more to pursue welding."
Luis read a lot of feedback forms and said he sees a lot of feedback where even teachers say they've learned a lot during their time with CJF. Is there anything else he wants to add?
"I really love what the organisation is doing, even considering the skatepark wasn't built that long ago. I love what I've seen with impact, I love that I'm able to work with CJF, it's amazing what they've achieved."
---
Follow us to hear our stories from around the world, stay up-to-date and donate if you can:
We are currently running our #MoreThanSkateparks campaign to keep our youth programmes running next year. If you have the means, please make a gift today!