A day to remember.
Pictures by Ayden Stoefen
On December 9th, 2018, the first skatepark of Angola was opened in the capital city of Luanda, marking the end of five weeks of construction. With speeches, skate clinics, competitions, live music and drinks, the inauguration proved a jam-packed day of fun and jubilation for local youth and the Angolan skateboarding community.
All images by Ayden Stoefen.
The day kicked off with an opening ceremony attended by government officials and media. Heartfelt speeches were heard by the administrator of the local municipality, sports officials, as well as representatives from Concrete Jungle Foundation (CJF) and our local partners Angola Skateboarding Union (ASU).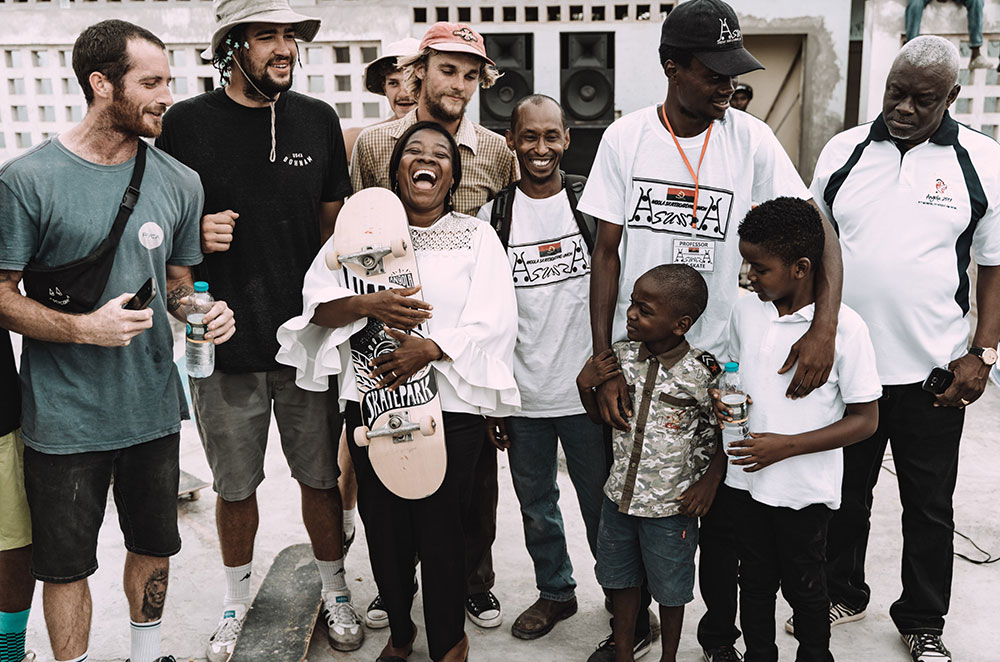 After a much cheered 'Let's skate!' from the administrador, the park was opened for its first proper skate session. With hundreds of skateboarders, roller skaters, children and bewildered parents on-site, as well as sweet tunes blasting and drinks on the house, the atmosphere at the youth recreation centre was no less than ecstatic.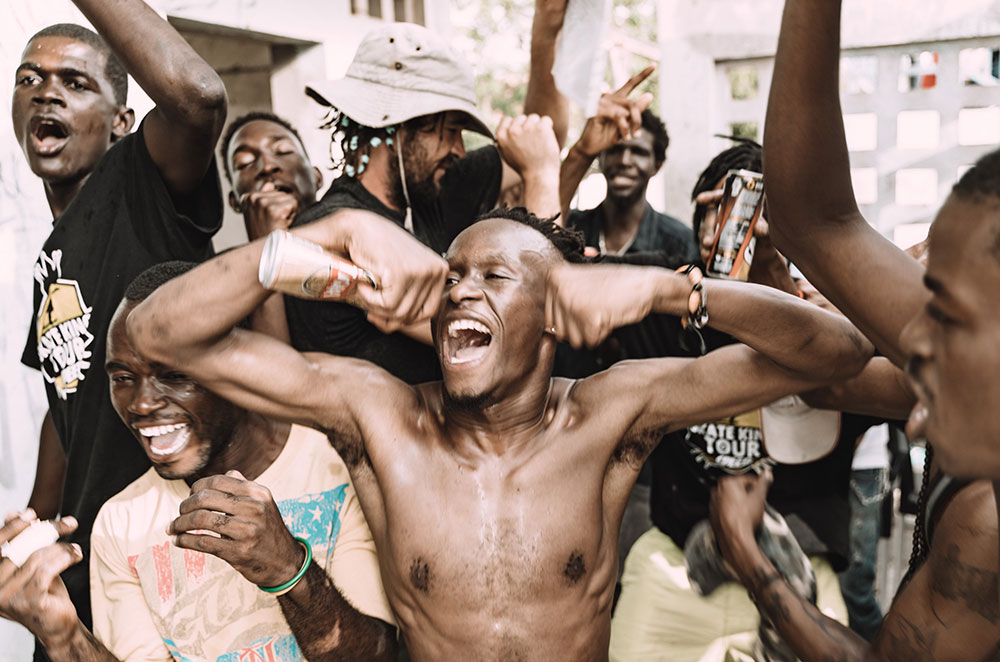 With dozens of children from the neighbourhood and the local youth shelter eager to get on a board, skateboarding clinics were running on overdrive on the concrete football pitch next to the skatepark. Here CJF's Programme Director and ASU's teachers taught the basics of skateboarding for the enthusiastic kids, while also providing great experience for the ASU members who will be running the Edu-Skate Programme starting January. Big ups to Donate for Skate, Skateboards for Hope and Newline Skateparks for supplying the boards being enjoyed in Luanda!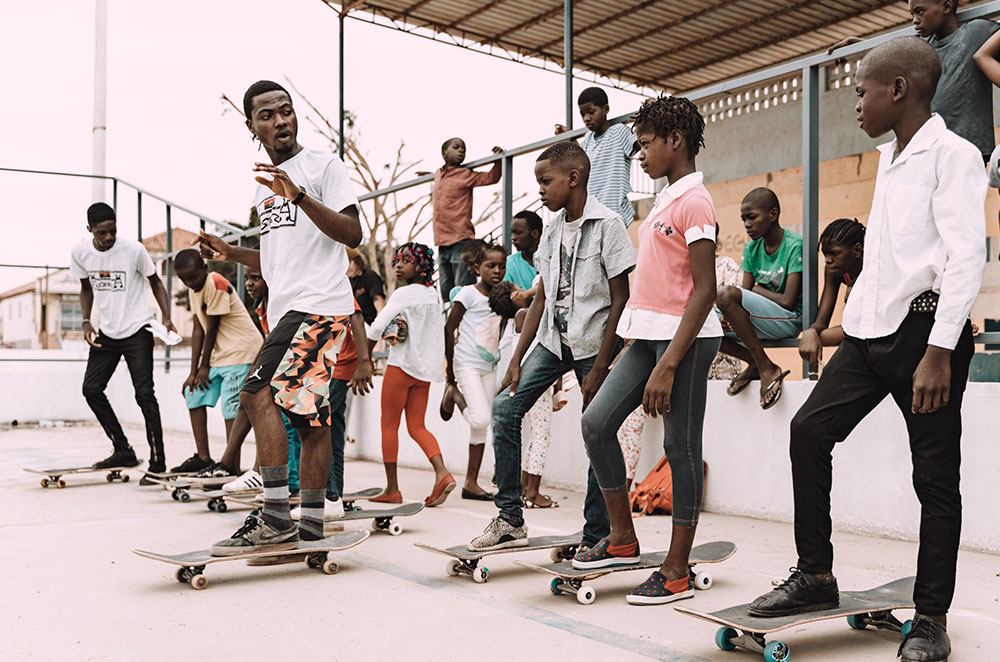 Back at the park, performances by local hip hop groups gave room to skate competitions for the locals. After intense best-trick sessions on the street section and A-frame, podium prizes ultimately went to Silvio Claudina Da Silva, Adilson China and Arnaldo Ribas. And following three jovial final run redo's, first place for the light-hearted Border-Cross race eventually got split between the two finalists Wilton and Edu Alexandre. Congrats!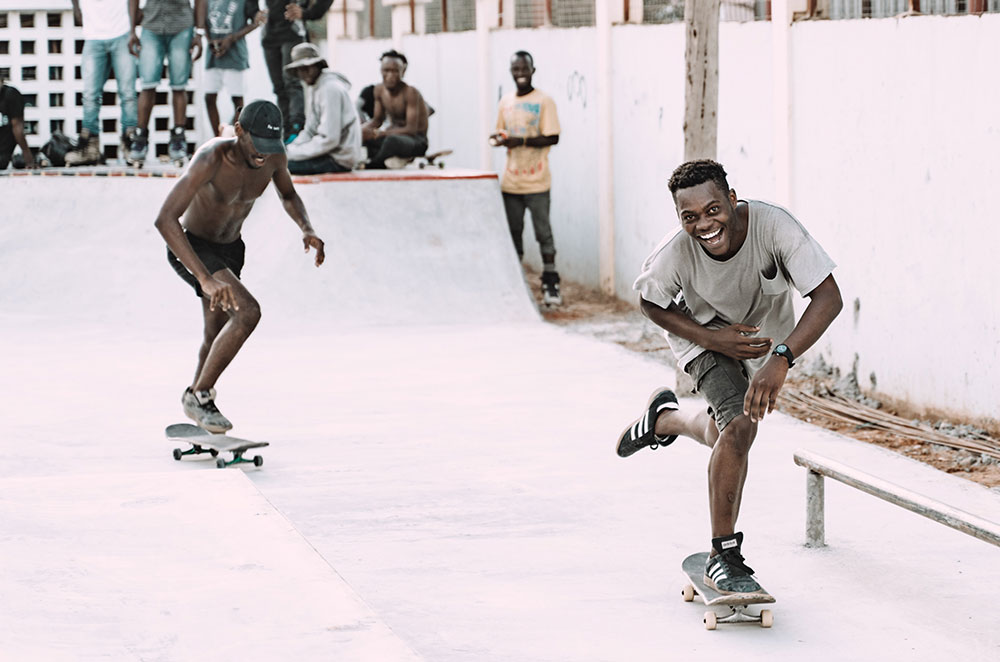 What a trip it's been.
Concrete Jungle Foundation (CJF) would like to thank every single one of our supporters for making this ongoing project a reality. The Luanda Skatepark, the Opening Day celebrations, and the upcoming Edu-Skate Programme would not be happening without all of you that have contributed to our mission in one way or another.
Special mention to our friends at The Skateroom, Newline Skateparks, Creating Lines, Pushing Boarders, Donate for Skate, and Skateboards for Hope. Your contributions have been invaluable both leading up to and during the project, and we are immensely grateful for your continued support ❤
Together, let's continue spread the positive seeds of skateboarding!

CJF crew