Sealing our Partnership
Pictures by Ayden Stoefen, Jeff Crossly and Jesus Rengifo Saldaña
Concrete Jungle Foundation wouldn't exist without The Skateroom. Period.
The Skateroom's slogan is 'Art for Social Impact' - and that's exactly what they do. They're one of those rare social businesses that truly create value out of passion. In case you're not aware, they team up with internationally renowned artists to create collaboration decks which they sell as art. And from each deck sold, 5% of turnover or 25% of profits are donated to social skate projects - whichever one is greater.
Throughout the past few years, this Belgian social entrepreneurial venture has been the lifeblood of our charity. They've supported us all the way back from 2018.
First in Angola, with the successful collaboration with Mr. Andre, which led to a $15,000 donation - almost half of the entire budget needed to build the country's first skatepark.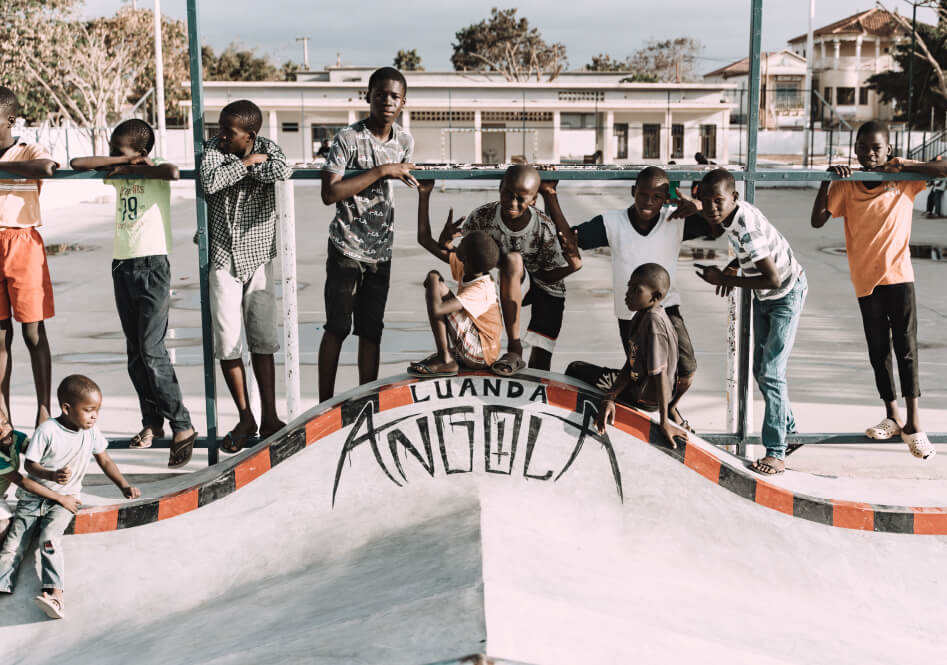 Then in Jamaica, where they joined forces with Coco Capitan and Kenzo to donate $51,000, which allowed us to complete the 1300 sqm Freedom Skatepark in Kingston, as well as finance an entire year of our programme activities for 350 kids.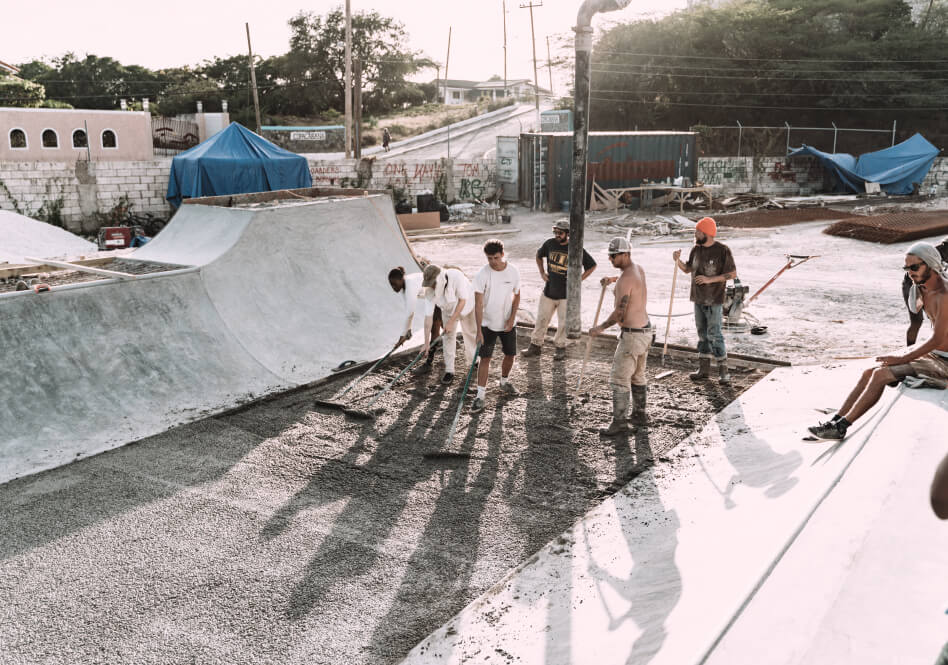 And now for Peru, where they're taking part in the construction of two new skateparks in the northern countryside to reach 300+ more children each year.
The Skateroom has stuck with us through hard times too. They've continuously believed in the value of our work. And they've given us the chance to build the qualitative and sustainable social value model that we exhibit today. And for that we are beyond thankful.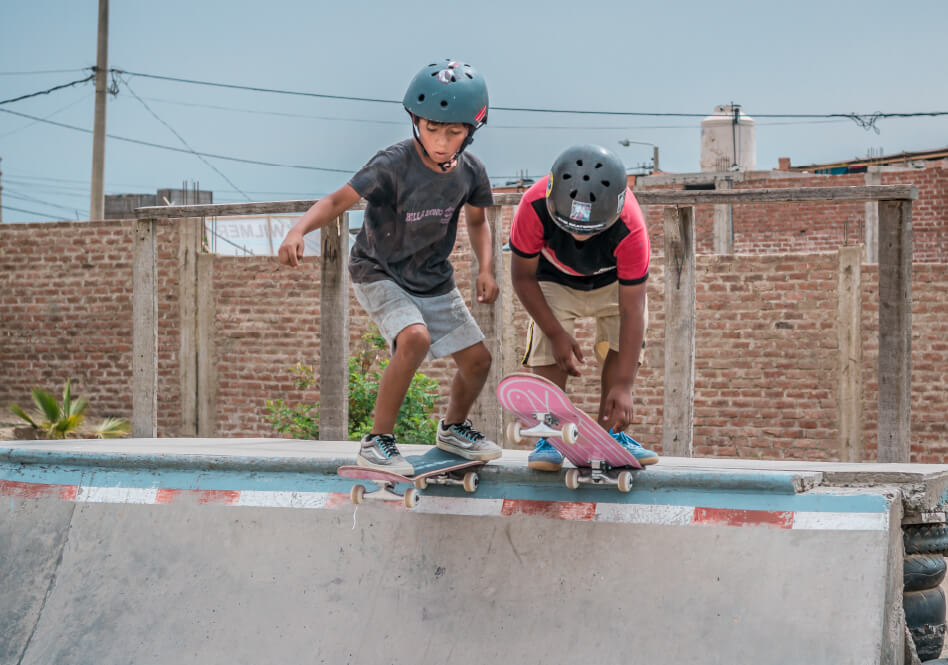 Our operations have grown massively since our first project over five years ago. Today, CJF manages over a dozen local staff, annually reaches over 600 kids, has developed three new youth programmes, and continuously reports on impact and activities. And lest we forget: we have several new projects on the horizon too.
With this period of organisational growth we therefore couldn't be happier to announce that The Skateroom and Concrete Jungle Foundation have today entered into a new formal partnership. With continued financial support, this new partnership will on the one hand support the scale-up journey that our organisation is currently undergoing. But more importantly, it will also allow us to increase the quality and sustainability of the programmes we provide at both our current and future project locations.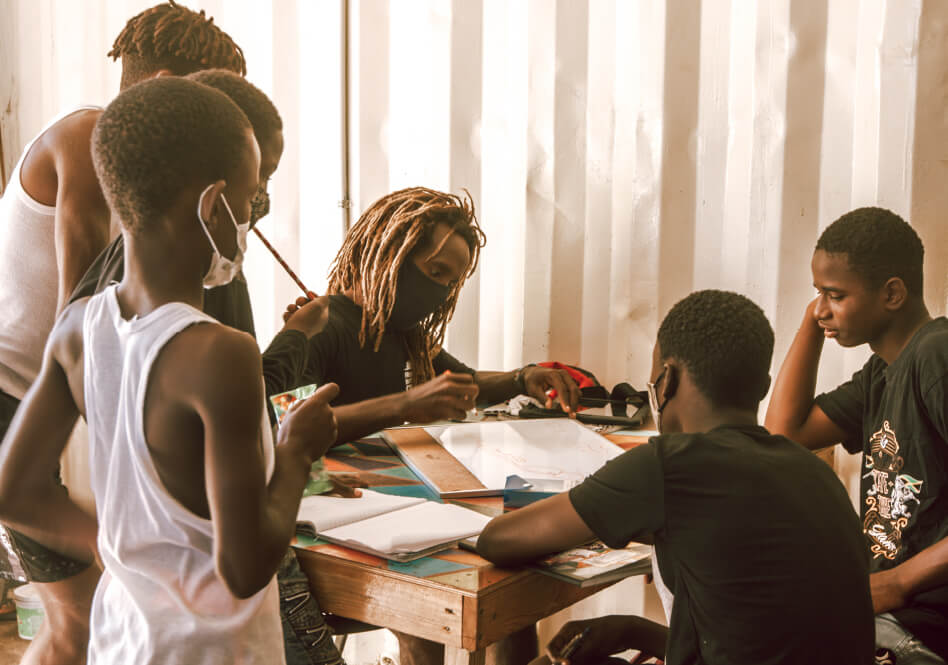 Here's what The Skateroom's founder Charles-Antoine Bodson had to say about the new partnership:
"This partnership means a lot. Firstly, it reflects on the amazing job and efforts made by the Concrete Jungle Foundation team and the tremendous growth they have experienced within the past few years. It is also real proof that grassroots projects can develop into sustainable models, achieving desired positive impact within different regions, as well as continuous growth - the way they want it to be achieved. They have managed that by keeping the focus on quality and impact, as well as continuously reinventing themselves. As a purpose-driven company providing financial support, it also means that we are one of the few giving unrestricted funding."
"The reality for non-profit organizations is that they are bound and limited by funding restrictions and their budget allocation to specific projects. They exhaust their resources on finding funding, which prevents them from doing their job and solving society's most pressing issues. We wanted to reply to that need for sustainable and unrestricted funding by allowing them to cover their general activities and costs, including salaries, overheads, and other miscellaneous costs enabling them to scale-up."
Thank you The Skateroom. Thank you for helping us plant the positive seeds of skateboarding.
- Concrete Jungle Foundation