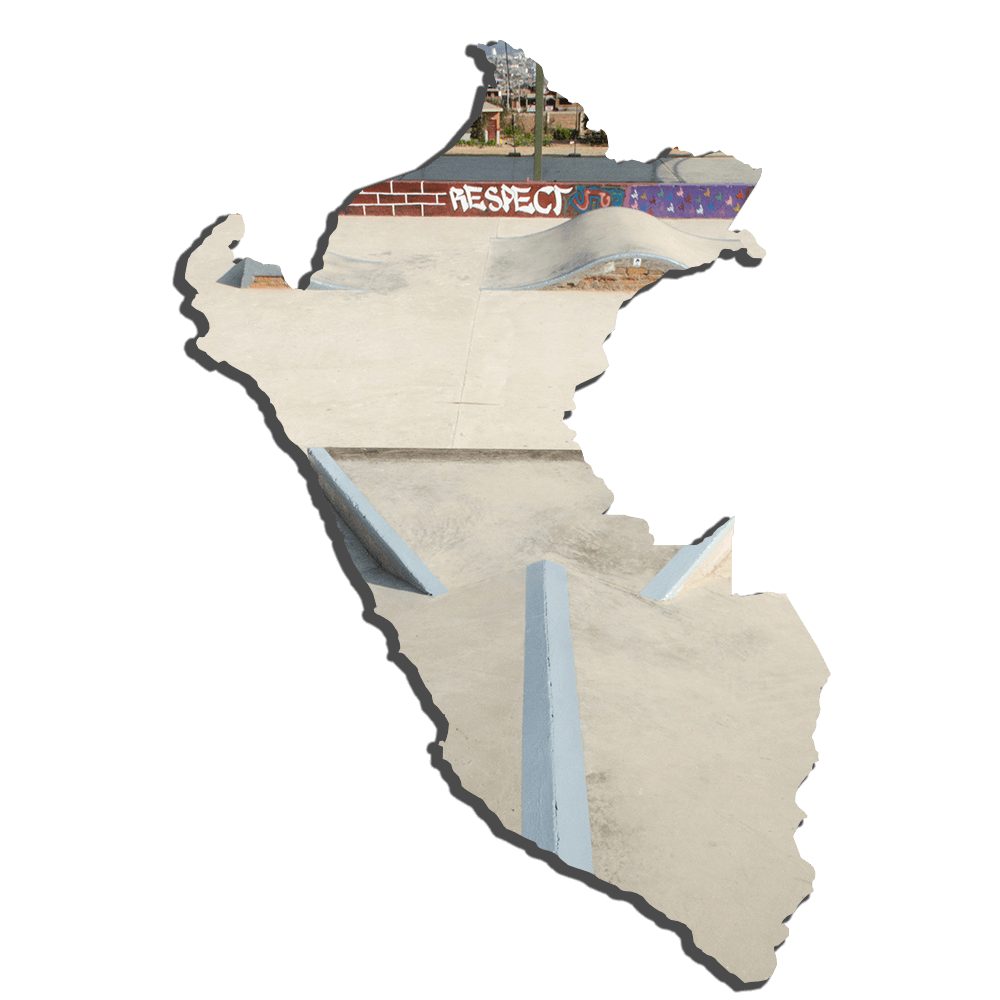 The Story
Located on the northern coast of Peru, Trujillo is the third most populous city in the country. It is a hot and bustling place, nestled in between sloping hills and desert fields stretching towards the sea. In the city center old colonial buildings glisten in the sun, and you might even catch the occasional tourist that's wandered off the beaten track. But on the hillside communities surrounding the city, life speaks another story. Here, in Alto Trujillo, poverty, crime and gang violence are a rampant and everyday part of life.
The Alto Trujillo Skatepark was built on the grounds of a local school by some 40 international and local volunteers in 2017. Funded by individual private donations from all over the world, the 150 sqm skatepark was Concrete Jungle Foundation's first full-scale international project.
Our Edu-Skate programme is part of the school's curriculum and has been running for over three years with the help of international volunteers and local staff.
The Skatepark