Impact
206
children impacted through Edu-Skate
32%
female participation accross programmes
3700+
skateboards loaned
92
total attendance in November for the Homework programme
9
total attendance last month for the Enrichment Activities
250+
weekly skatepark users
6
permanent staff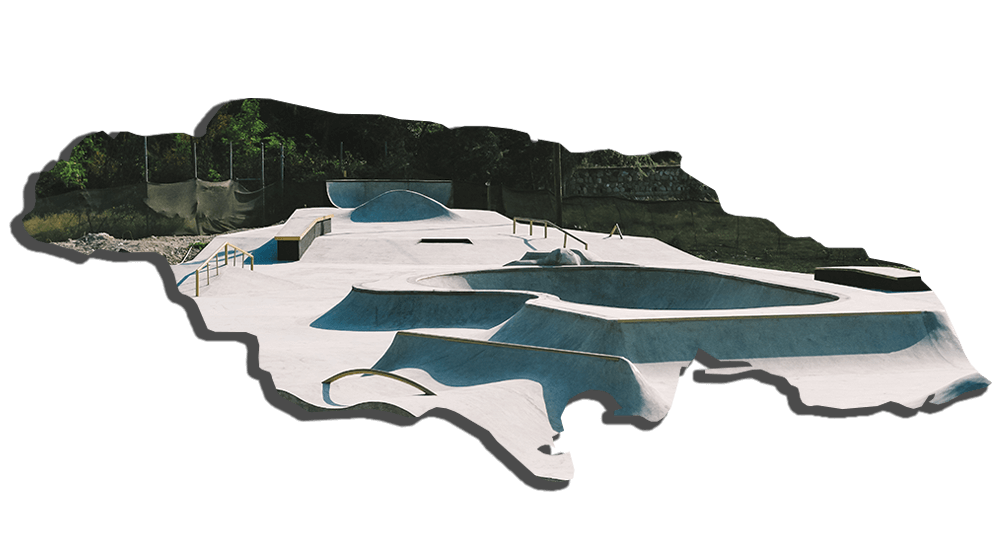 The Story
Jamaica, and especially its capital, is one of the most vibrant but also violent places on earth. In fact, while boasting impressive music, arts and sport cultures, it also has one of the highest national homicide rates in the world. Providing Jamaican at-risk youth with a positive, constructive and healthy outlet to avoid getting tangled in such criminality and violence thus lies at the heart of this project.
Located just outside the Jamaican capital in 8 Mile Bull Bay, the 1300 sqm Freedom Skatepark was built over the course of 7 weeks in early 2020 by some 40 international and local volunteers. The build saw the first implementation of CJF's paid apprenticeship programme, which allowed 6 local skaters to shadow professional builders over the construction period while earning a living wage.
The Edu-Skate programme was implemented at the Freedom Skatepark following the Covid-19 restrictions in August 2020 and continues to operate with the aid of international volunteers and local staff.
The Skatepark